While some states may be slowly opening back up proceeding the horrific outbreak of the COVID-19, there are still a lot of travel restrictions around the world. Many countries including the United States have closed their borders until further notice. Don't worry, the borders may be closed, but you can still tour museums around the world from the comfort of your home. Google Arts & Culture has joined forces with over 2500 museums in order to make virtual tours and exhibit a reality. Some of the most sought out museums around the world, including Musée d'Orsay in Paris and Uffizi Gallery in Florence are available for a virtual tour. Put on your fanciest pajamas and let's engage in culture and art all around the globe.
National Gallery of Art, Washington, D.C.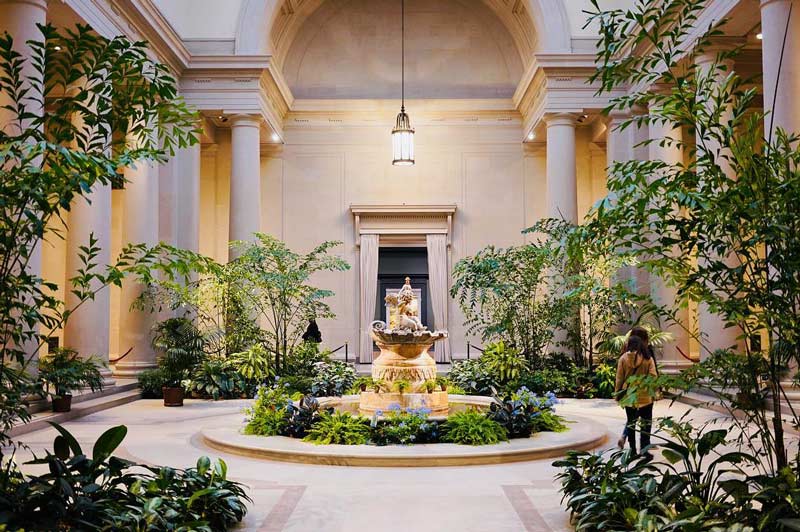 The first stop is the U.S. Capitol, Washington D.C. The National Gallery of Art consists of more than 150,000 pieces of art. The gallery offers 2 virtual exhibits and 42,000 pieces of art virtually.
National Museum of African American History and Culture, Washington D.C
The National Museum of African American History and Culture opened up to the public on September 24, 2016. The museum has over 36,000 artifacts which include artifacts from Harriet Tubman, Louis Armstrong, and Elizabeth Catlett. There are 3 online exhibits and about 1,000 pieces of art to be viewed online. This museum is located in Washington, D.C.
Solomon R. Guggenheim Museum, New York
Now we visit the exhilarating, "Big Apple". The Solomon Guggenheim Museum opened the public on October 21, 1959, after about a 16-year delay. There are 5 online exhibits and over 200 pieces of art that you can observe online.
Musée d'Orsay, Paris
Let's leave the States and take a trip to the infamous Paris, France. Musée d'Orsay displays art from 1848 to 1914. This museum has 23 exhibits and about 400 pieces to pieces of art for your viewing pleasure.
Van Gogh Museum, Amsterdam
The Van Gogh Museum located in Amsterdam. This museum houses the largest collection of artwork by Vincent Van Gogh. There are 2 online exhibits and around 200 art pieces that are able to be viewed virtually.
Uffizi Gallery, Florence
Our last stop is the Uffizi Gallery in Florence, Italy. This building began construction in 1560 and the stairwell to connect the 2nd floor to the 1st floor was inaugurated in 2011. There are 4 online exhibits and about 150 pieces of art that you can explore from your home.
Fortunately, the journey does not have to end here. There are thousands of other museums worldwide that are available for you to visit. The best part is there are no hasty long lines or expensive entrance fees. So put your passport down and pickup your laptop to enjoy this one of kind experience.
0