Miami is mostly known for its sandy beaches and palm trees. As a Miami native, I can guarantee you that this city has so much more to offer. Some of the best chefs in the world have made Miami their home. Establishing the best of worlds, warm tropical weather, and mouth-watering dishes. It doesn't matter if you are planning a girls trip or bae-action to Miami make sure that you add these restaurants to your itinerary. Follow me and let me take on a tour of some of Miami's best dining experiences.
Barton G
If you are looking for a simple night out Barton G is NOT that place. But if you looking for a night of luxury dining and entertainment, look no further. This restaurant takes customer service and food presentation to another level. There is no such thing as a simple dish, every dish is made uniquely. Their jaw-dropping menu will definitely satisfy any appetite. Although Barton G can get a little pricey you will not regret this dining experience.
Mandrake Miami
Mandrake is one of Miami's hottest restaurants located in the heart of Miami Beach. This Asian themed restaurant features a Chinese tea garden, sushi bar area, and an exquisitely decorated formal dining area. The menu features an array of Asian delights, with unique cocktails and refreshments to accompany. Make sure you come ready to take pictures, the lush decor makes this restaurant of one Miami's most instagramable restaurants.
Komodo Miami
Komodo Miami is three stories of pure opulence, located in Miami's Brickell area. With the combination of a golden staircase and a floating birds nest, this restaurant is guaranteed to leave you in awe. Komodo offers a Southeastern Asian cuisine with a Miami vibe. In true Miami fashion, the top floor of this restaurant turns into a Lounge on the weekends. Komodo Lounge offers live DJs, a full bar and performances from some of the hottest musicians.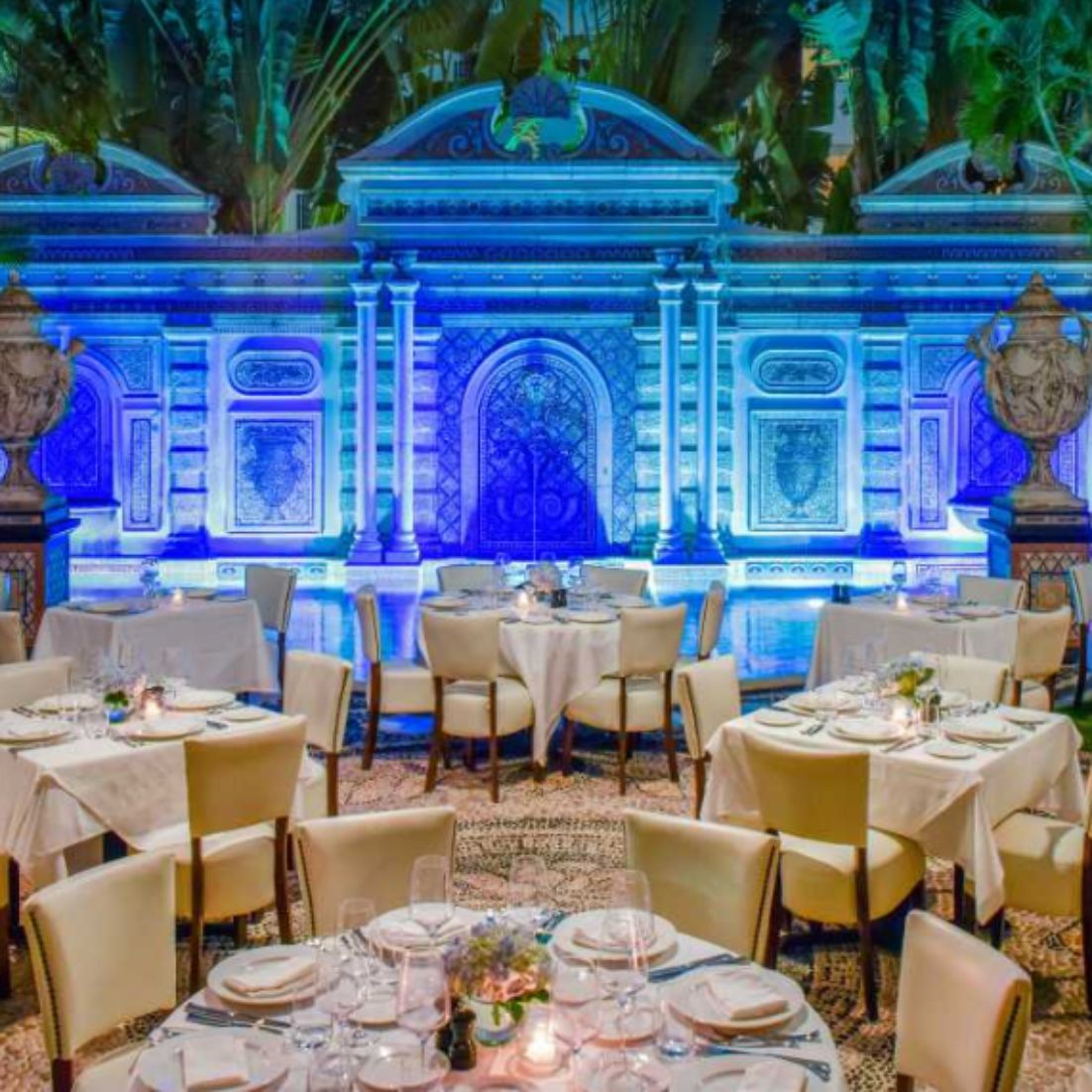 Versace Mansion (Gianni's)
You cannot visit Miami without dining at the world-renowned Versace Mansion, recently renamed Gianni's. Do not let the name change fool you this is still the same property that was previously owned by Gianni Versace and featured in "American Crime Story". Just steps away from the ocean this restaurant is the epitome of luxury with poolside dining. The Italian inspired menu and astonishing decor will undeniably give you Italy vibes.
1